Worldwide, Independent Lean Six Sigma Certification
Lean Six Sigma Academy works with professional Exam Service Providers for the delivery of examinations to the market. Exam Service Providers can differentiate in how they deliver exams (like online or paper based) but have to make sure that every exam session is delivered securely and monitored by an appointed proctor. Credtiability, professional, independent.
Generally speaking, the candidates shall apply for the exam via their own ATOs where they have followed the training.
APMG International
APMG-International is an award-winning Examination Institute. APMG accredits professional training and consulting organizations and manages certification schemes for knowledge-based workers, and has a global reach, with regional offices located around the world. APMG International is a global accreditation and examination institute. They administer a range of professional management qualifications and accompanying accreditation schemes that support individuals and organizations in key management disciplines, including Programme and Project Management, IT Service Management, IT Governance, Change Management and Cyber Security.

University of Twente
University of Twente is located in Enschede, Netherlands. It offers research and degree programs in the social and behavioral sciences and in engineering. In keeping with its entrepreneurial spirit, the University is committed to making economic and social contributions to the region of the Netherlands where it is based. The UT collaborates with Delft University of Technology and Eindhoven University of Technology under the umbrella of 3TU and is also a partner in the European Consortium of Innovative Universities (ECIU).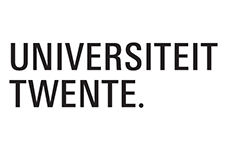 EXIN
EXIN was founded in the Netherlands in 1984 as an initiative of the Ministry of Economic Affairs. It has over 30 years' experience in the field of developing exams, accrediting partners and has certified over 2 millio professionals worldwide. EXIN offers exams and e-Competence assessments in over 165 countries and 20 languages. EXIN strives to continually evolve and develop as an organization.