Books for Lean, Lean Six Sigma and Automotive Engineering
As one of the most important components of the training content, the books are widely recommended and used by training providers and individuals who want to be certified. The book series called Climbing the Mountain demonstrates a cohesive set of improvement methods that have been proven to be successful over decades such as TQM, Kaizen, TPM, Lean and Six Sigma. These methods, tools and techniques have been united in the Continuous Improvement Maturity Model (CIMM™). In addition to the reference books, exercise books can be used by the candidates to further solid the knowledge learnt.
Are you interested in one of the books? Please call us upon +31(0)20 8945045 or email to info@lssa.eu for more information.
How to use these books?
The structure of this book is based on the LSSA Skill set for Lean and Six Sigma Black Belt. All of the techniques described in these Skill set will be reviewed in this book. The Lean elements will be discussed in chapter 1 to 6. The Six Sigma elements will be discussed in chapters 7 and 8. We also advise you to use the accompanying exercise book with exercises and answer keys. In case you would like to subscribe for LSSA certification, we advise you to review the criteria described in Appendix A and B. Those who would like to apply Lean at the Yellow or Green Belt level are advised to read the specific book within the 'Climbing the Mountain' series.
This book can be used for two purposes. Firstly, it acts as a guide for Black Belts undertaking a Lean or Six Sigma project following the DMAIC roadmap ('Define – Measure – Analyze – Improve – Control'). Secondly, it is a guide for (Master) Black Belts that are involved in improving the overall performance of the organization and to lead the continuous improvement transformation process.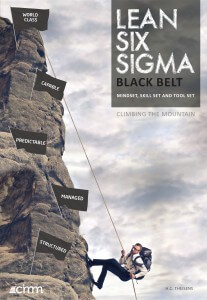 Lean Six Sigma Black Belt
Author: H.C. Theisens
Language: English
Dimensions: 34x253x174 mm
Weight: 1.17 kg
Edition: 2
ISBN13: 9789492240071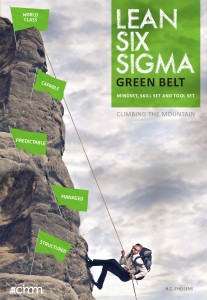 Lean Six Sigma Green Belt
Author: H.C. Theisens
Language: English
Dimensions: 30x253x175 mm
Weight: 0.93 kg
Edition: 4
ISBN13: 9789492240064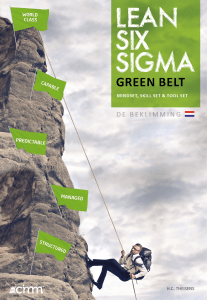 Lean Six Sigma Green Belt
Author: H.C. Theisens
Language: Dutch
Dimensions: 30x253x175 mm
Weight: 0.955 kg
Edition: 3
ISBN13: 9789492240118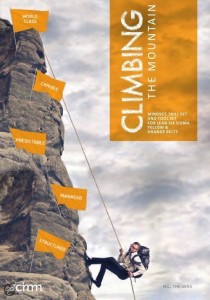 Lean Six Sigma Yellow & Orange Belt
Author: H.C. Theisens
Language: English
Dimensions: 18x253x177 mm
Weight: 0,566 kg
Edition: 2
ISBN13: 9789492240088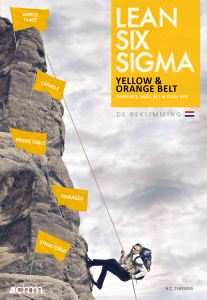 Lean Six Sigma Orange & Yellow Belt
Author: H.C. Theisens
Language: Dutch
Dimensions: 18x253x177 mm
Weight: 0.566 kg
Edition: 2
ISBN13: 9789492240125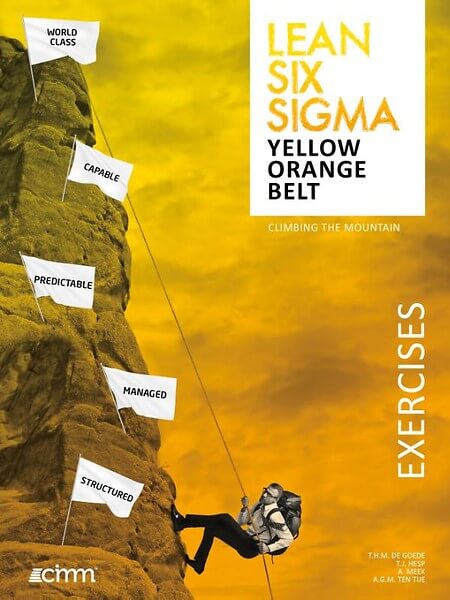 Lean Six Sigma Yellow & Orange Belt exercise
Author: H.C. Theisens
Language: English
Dimensions: 18x253x177 mm
Weight: 0,566 kg
Edition: 1
ISBN13: 9789492240057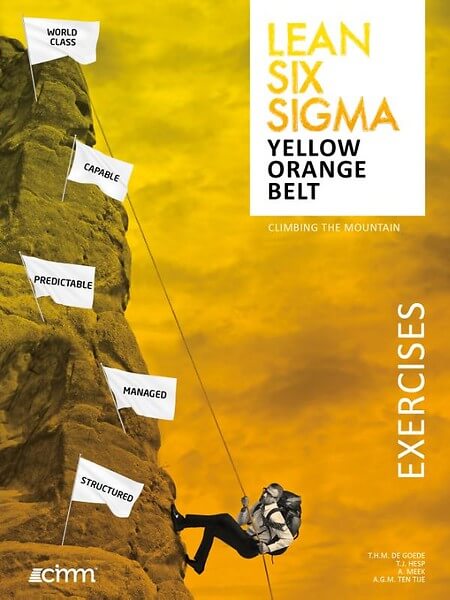 Lean Six Sigma Yellow & Orange Belt exercise
Author: H.C. Theisens
Language: Dutch
Dimensions: 18x253x177 mm
Weight: 0.566 kg
Edition: 1
ISBN13: 9789492240040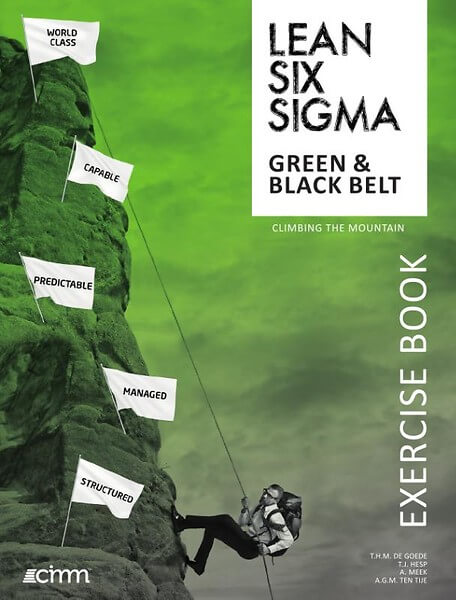 Lean Six Sigma Green & Black Belt exercise
Author: T. de Goede, T. Hesp, T. Meek, A. ten Tije
Language: English
Dimensions: 297 x 226 x 25 mm
Weight: 0.968 kg
Edition: 1
ISBN13: 9789492240101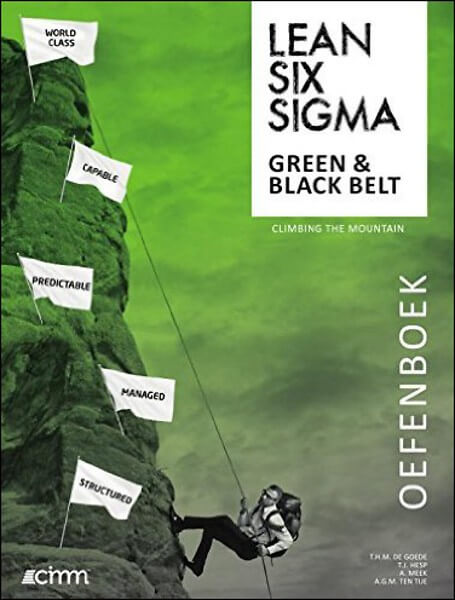 Lean Six Sigma Green & Black Belt exercise
Author: T. de Goede, T. Hesp, T. Meek, A. ten Tije
Language: Dutch
Dimensions: 297 x 226 x 25 mm
Weight: 0.968 kg
Edition: 1
ISBN13: 9789492240095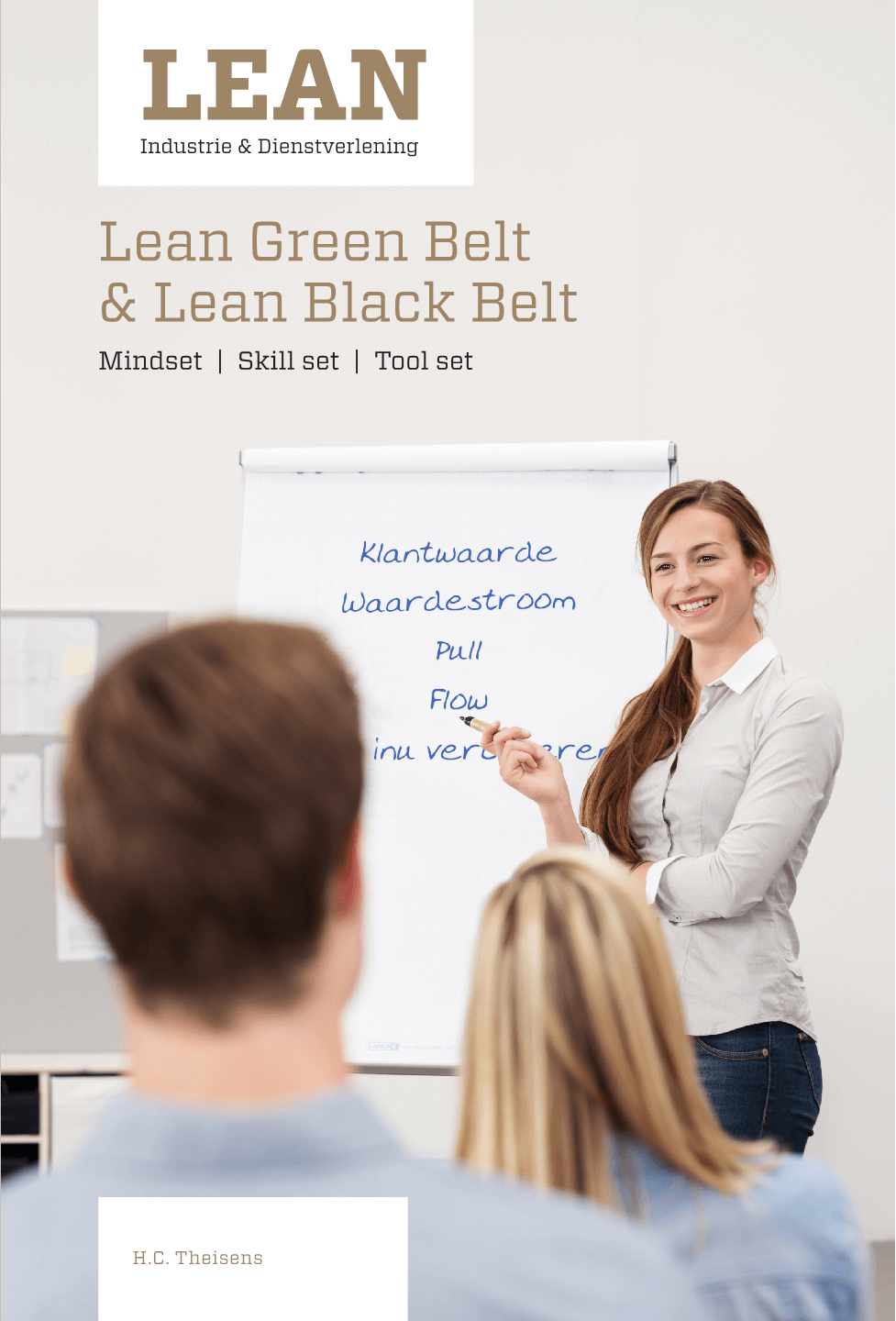 Lean Green Belt & Lean Black Belt
Author: H.C. Theisens
Language: Dutch
Dimensions: 255 x 172 x 18 mm
Weight: 0.632 kg
Edition: 3
ISBN13: 9789492240132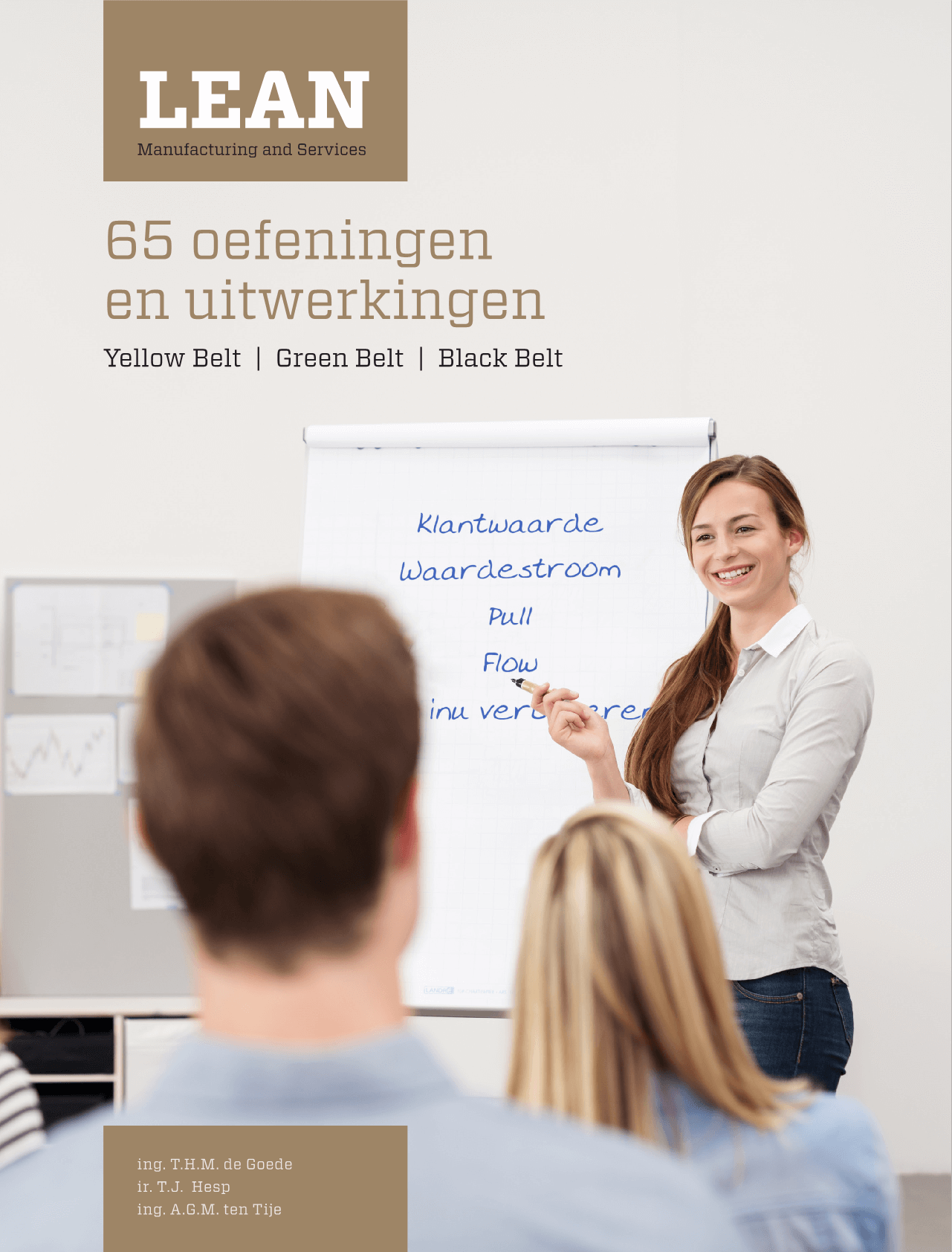 Lean Yellow Belt, Green Belt, Black Belt
Author: T. de Goede, T. Hesp, A. ten Tije
Language: Dutch
Dimensions: 299 x 280 x 13 mm
Weight: 0.483 kg
Edition: 2
ISBN13: 9789492240149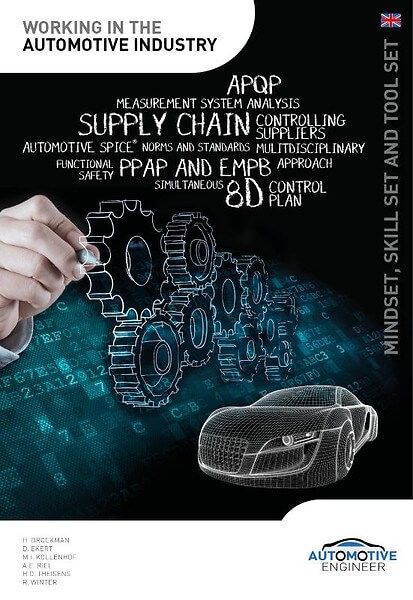 Working in the Automotive Industry
Author: H. Broekman
Language: English
Dimensions: 252 x 182 x 18 mm
Weight: 0.561 kg
Edition: 2
ISBN13: 9789492240200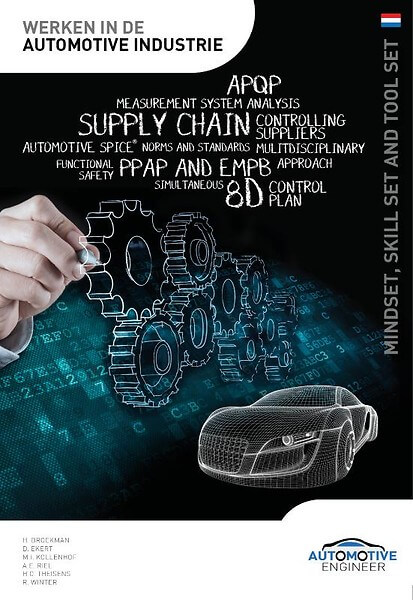 Working in the Automotive Industry
Author: H. Broekman
Language: Dutch
Dimensions: 253 x 182 x 20 mm
Weight: 0.584 kg
Edition: 1
ISBN13: 9789492240163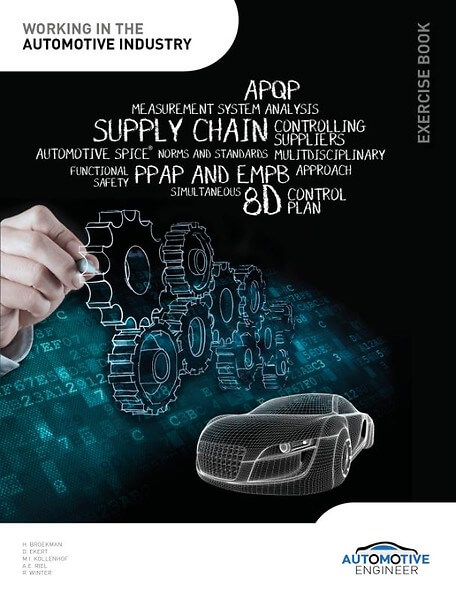 Working in the Automotive Exercise
Author: H. Broekman
Language: English
Dimensions: 299 x 226 x 10 mm
Weight: 0.279 kg
Edition: 1
ISBN13: 9789492240194